Under our AP composites trademark, we develop equipment which are meant to facilitate the way of crossing areas for industry, logistics, territorial collectivities, airports, means of transport, for all kinds of flow.
LIGHT, RESISTANT, SILENT LOADING DOCK PLATES
A dock plate is a removable bridge made of composite material which ensures the connections between a vehicle and a dock. This solution is lighter and easier to handle than metal or aluminum plates and has also the advantage of considerably reducing high-sounding nuisances. With a 5000kg payload it can bear palate trucks, stackers…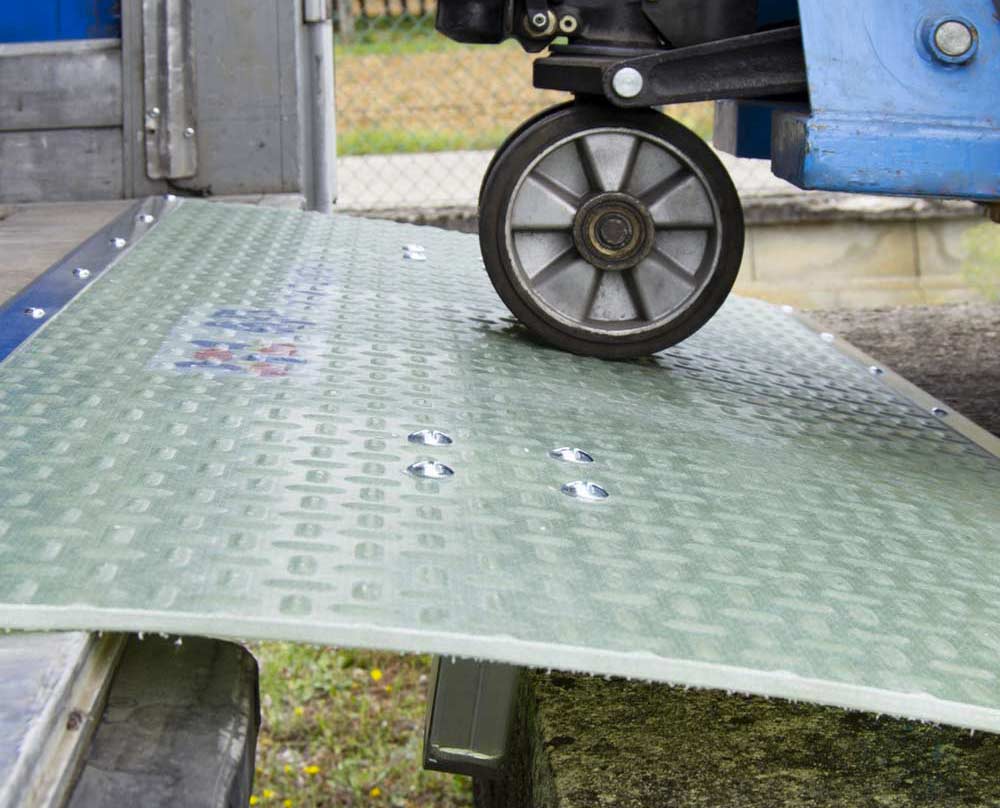 LIGHT and PRACTICAL SIDEWALK PLATES
A sidewalk plate is a removable ramp made of composite material which joins the sidewalk to the street in order to facilitate any loading / unloading operation or, more generally any access to the sidewalk. As it is light it can be easily positioned and can be handled by a single person. High sounding nuisances are thoroughly reduced thanks to its material.
It allows the crossing of steps for people with low mobility.