1 – MAKING CONTACT

We first seek to learn about your work, your activity. It is essential to understand your professional environment so that we can understand your constraints. We meet at your place: on site, we get a better understanding of your needs, your goals, we get to know each other and initiate discussions and reflections.
Naturally what is true in one direction is also true in the other: you are welcome to visit us in the workshop, to discover our organization, the team, our manufacturing processes, our manufacturing tool and our approach.

2 – THE PRELIMINARY PHASE

We work on the specifications and the development of a prototype. This is an keyfirst step because its quality foreshadows the final result. We make sure we create exactly what you asked for and we're willing to perform several iterations.
If you already have a tool, we validate a head-end before moving to industrialization.
When our customer does not to have a mold, we can manufacture one for him, then validate a head-end before moving to industrialization.

3 – INDUSTRIALISATION

We move to the industrial step and manufacture according to the load plan established by following the production steps. All our products are verified and quality-checked before shipment.

4 – SHIPMENT

The produced parts can be stored in our workshop (according to our initial agreement) and shipped to your place as per your delivery calls.

5 – THE USER EXPERIENCE FEEDBACK

We the multiply the exchanges in order to better adjust the production part and the ancillary services. It is also thanks to these exchanges that we can find new ways of improvement.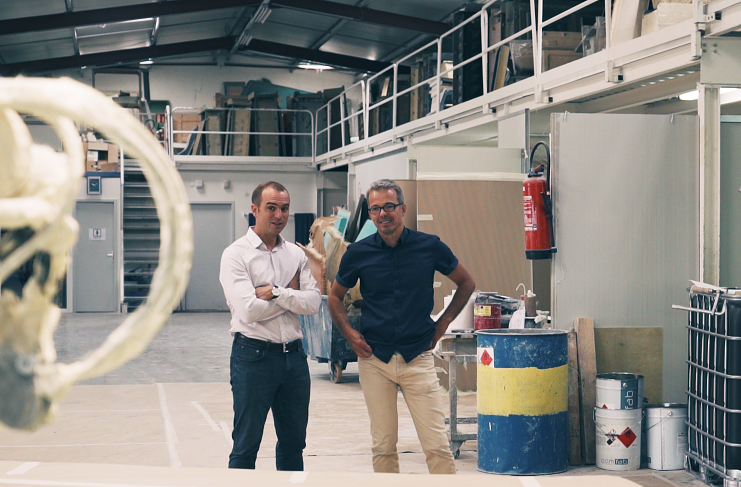 THE PARTNERSHIP RELATIONSHIP

We focus on the long-term relationships, even though we do not produce on a continuous flow. In other words, we prefer relationships that lasts over time: it's the common growth that creates wealth.
We encourage good will and mutual understanding that foster trust and collaboration for the benefit of all. In this context, we encourage framework agreements that engage without constraining and secure the partnership: buffer stock management, management on behalf of the tools… We are open to any proposal that facilitates and secures your supply and helps develop our activity.